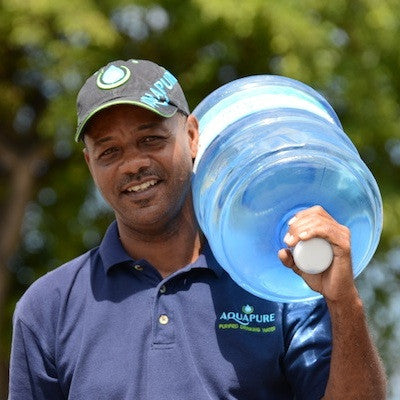 Request Delivery Stop
Need one of our trucks to stop by your location? Just add this to your cart and check out... No Charge!
We'll be sure to tell our driver to check in with you on his next round thru your neighborhood.
Our trucks are fully stocked with 5 gallon and 1 gallon sizes of our Premium Blue Label and Sodium Free Red Label water products, so if that's all you need, this is a convenient way to get it.
No need to add this to your cart if you're ordering specific items, local delivery is automatic on all items ordered online!